Barwon Valley Lodge is centrally located - close to everything.
Guests to Barwon Valley Lodge can take advantage of cycling and walking tracks alongside the Barwon River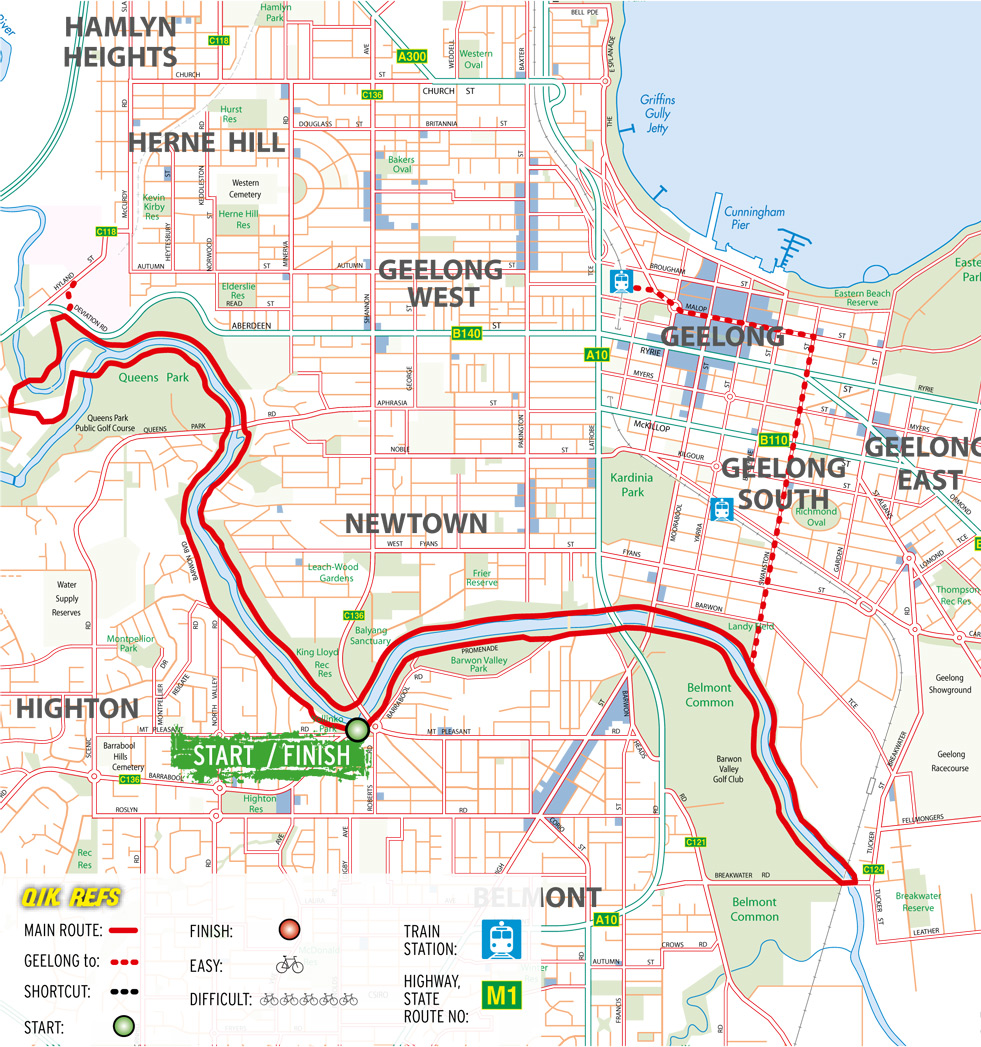 Use our bikes (helmets provided)
Barwon River Reserve and Barwon Valley Park just across the road:
Disc (Frisbee) Golf Course
Photo of Disc Golf "Hole" 4 - with Barwon Valley Lodge in background (Discs available from reception)
Geelong city centre is less than 5 minutes away
Restaurants, theatres, shops, sporting facilities, waterfront
Belmont Shopping Centre (High Street) within walking distance
Highton Shopping town just a few minutes away
Easy drive to Bellarine Peninsula, surf beaches & wine regions
Torquay and the famous Great Ocean Road just 20 minutes drive
Melbourne and everything it provides is less than 45 minutes away
Avalon Airport is less than 20 minutes away
How to find us?
Located 99 Barrabool Road (along the Barwon River),
between High Street and Shannon Ave, in Belmont, Geelong.
Barwon Valley Lodge
99-109 Barrabool Road
Belmont, Victoria 3216
Phone: (03) 5247 2500
Fax: (03) 5244 3377

E-mail: reception@barwonvalleylodge.com.au
Website: www.barwonvalleylodge.com.au
You can find us in the Melway Directory

Ref: pg 451, H9
If you require a more detailed map of the area, we suggest you use the online Melway Directory,
provided by
at
The maps provided from this link are Copyright Melway Publishing 2004. Reproduced from Melway Edition 32 with permission.
Home | BVL | Apartments | Grounds | Location | Geelong | Rates